GolfJoy GSV Overhead Launch Monitor
---
Golf launch monitors provide the necessary data one can use to make adjustments to their swing and equipment choices. Datapoint's such as spin, carry distance, total distance, ball speed, clubhead speed, angle of attack, and more are just some of the numbers these systems are capable of providing.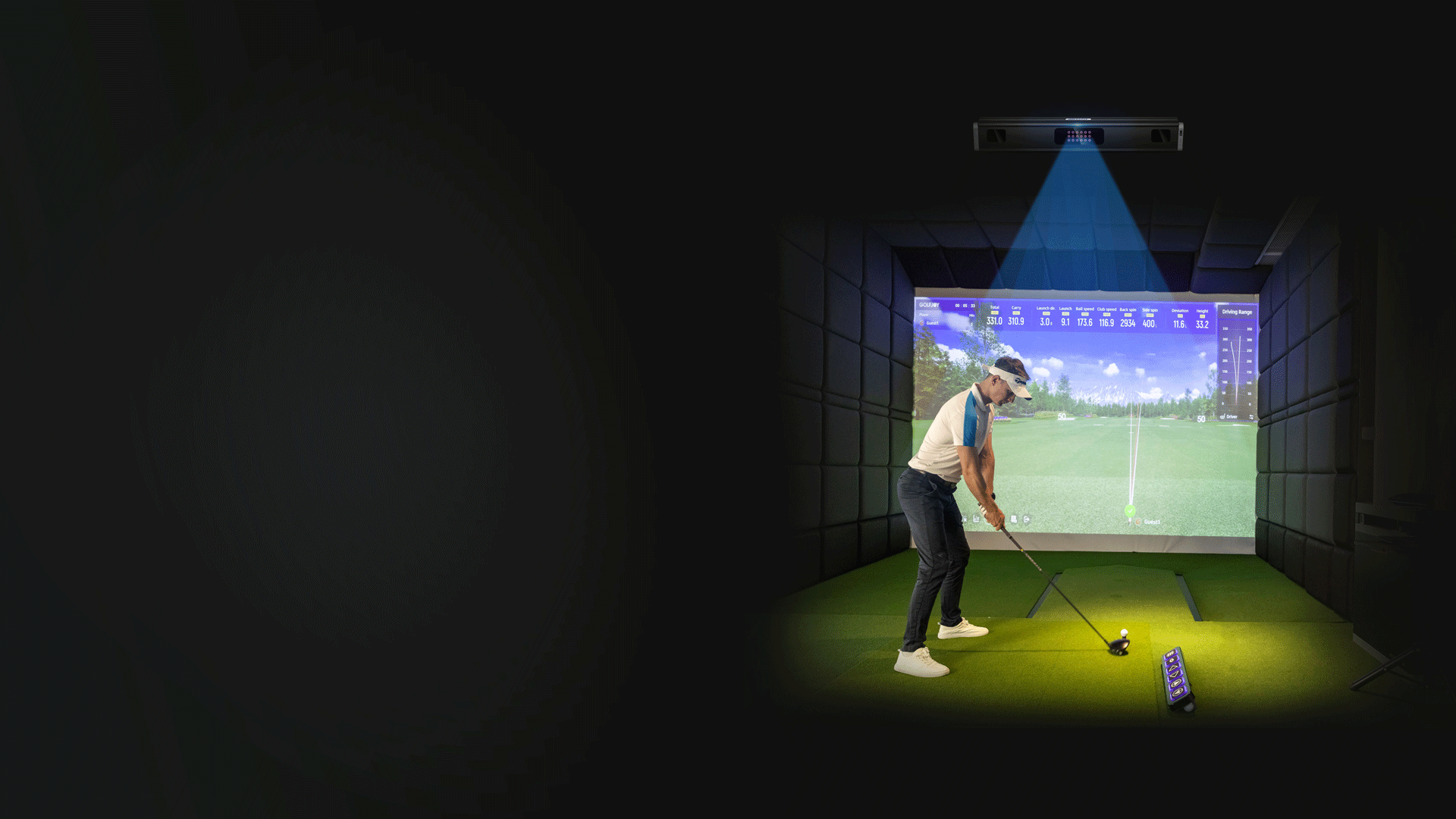 ACCURACY DATA
Dual high-speed cameras measure thousands of frames per second. Capture and analyze data related to a golfer's swing and ball flight with a high degree of precision and reliability. Ultimately leading to improved performance and scores.
GSV provides a comprehensive analysis of your performance, including total distance, carry distance, ball speed, launch angle, launch direction, back spin, side spin, apex, flight time, dispersion, club speed, face angle, face location, club path, attack angle, smash factor. This extensive data allows golfers to identify areas for improvement and make necessary adjustments to their swing and equipment. Trust GSV to provide you with the accurate data you need to take your game to the next level.
UNRIVALED, ACCURATE BALL AND CLUB DATA
When confidence and lower scores are what you're after, second-rate data that leaves you second-guessing on the course won't cut it. Your game needs the accuracy only GolfJoy can deliver.
| | | | |
| --- | --- | --- | --- |
| Total Distance | Carry Distance | Height | Dispersion |
| Ball Speed | Club Speed | Launch Angle | Launch Direction |
| Side Spin | Back Spin | Face Angle | Face Location |
| Angle of Attack | Smash Factor | Flight Time | Club Path |
GOLFJOY&GREENJOY SOFTWARE
GSV offers a range of software packages - Powered by Golfjoy - to fit every golfer's desire and need. Included with your purchase is a 30-Day Free Trial of Gold Software and 1-Year of Free Basic Software.
Greenjoy Software
GreenJoy Golf Game Software System is an independently developed comprehensive solution that features four major sections: real-time match, 3D course mode, driving range and entertainment game mode. 
LEARN MORE
More Software:
E6 Connect
TGC 2019
Creative Golf
GS PRO