GreenJoy is a strategic partner of Allianz Group. In 2016, GreenJoy partnered with the Allianz Group China to launch the "Road to St. Andrews" City Golf League, with the aim of promoting healthy urban living and encouraging more people to discover and love of golf.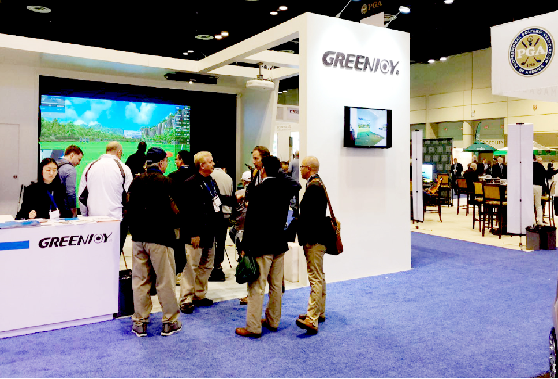 GreenJoy participated in both 2018 and 2023 PGA Show Exhibition, as the most pioneering golf simulator company in China.
In the 2014 and 2015 "BMW Masters", GreenJoy was the official partner and the exclusive collaborated golf simulator.
GreenJoy is the official partner and the exclusive collaborated golf simulator of the 2014, 2015, 2016, 2019, 2020, 2023 VOLVO China Open.
For over five years, GreenJoy has partnered with the China Ladies Professional Golf Tour to promote the development of professional golf events in China.
ABOUT US
GolfJoy is a premium sub-brand of GreenJoy Technology Co., Ltd., a leading company in China's thriving golf industry. With a rich history of over 25 years in the golf industry, GreenJoy originally specialized in manufacturing high-quality driving range equipment and construction services. In 2012, GreenJoy Technology Co., Ltd. was established with a dedicated focus on indoor golf technology research and development, as well as hardware and software applications for indoor golf simulators.

At GolfJoy, we offer premium launch monitors and golf simulators, with advanced technology for superior accuracy and performance. Our products are designed for discerning golfers who demand the best.
8000+
Global Networking Devices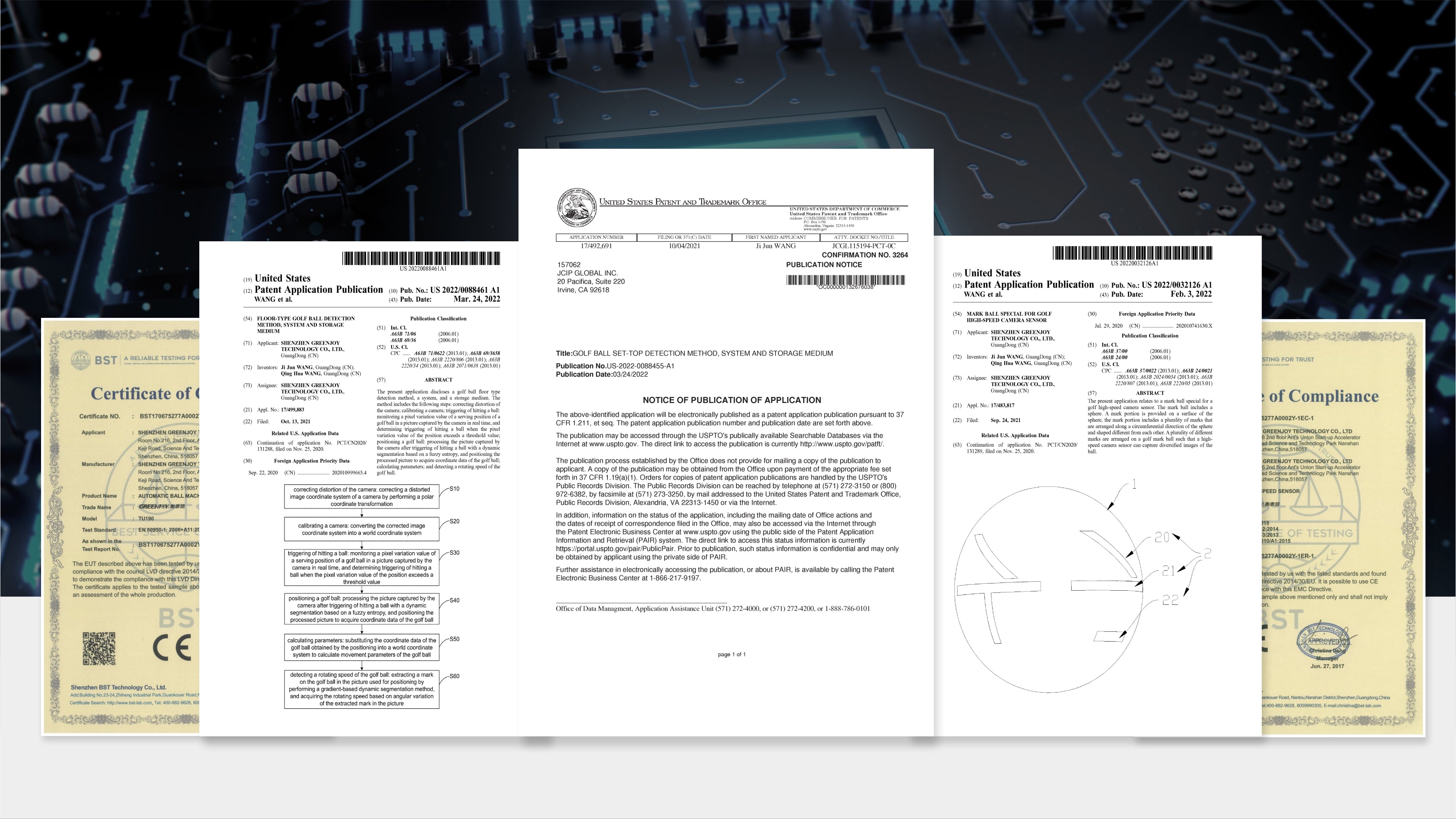 1998-2011
● The GreenJoy brand was established. And it is in the leading position in China in the field of golf driving range equipment, with customers all over the world
2012-2014
● Greenjoy Technology was established to focus on the field of golf simulators
● Become the only designated simulator for international top events-BMW Masters, Volvo China Open, Shenzhen International Championship
2013-2015
● Released the first golf simulator
● Sign European tour champion Zhang Lianwei as spokesman
● was awarded the National High-tech Enterprise of China
2016-2017
● Release of City Golf APP to open the Internet + era of Golf.
● The product has been certified by CE and IEC 14 in Europe and America.
2018-2019
● Participate in the 65th PGA Show, the world's largest golf industry exhibition
● Become the only designated simulator for CLPGA events
2020-2021
● Sign Feng Shanshan as the global brand spokesperson.
● 400 cooperative indoor golf clubs globally, and the largest one in China with 24 simulators.
● Becoming the only designated simulator of the GuangdongTournament and the Buick Junior Championship
2022-2023
● Established branches in Singapore and the United States, with100+ cities have our distributors, covering 17 countries and regions globally.
R&D and Supply Chain
R&D Investment
With R&D investment exceeding $2 million per year
Own Factory
Has our own factory, maintaining good cooperative relations with major leading companies
Independent Team
Independent research and development, production, and ecosystem construction of indoor golf technology hardware and software
Honors
Has been awarded many honors, including "National High-tech Enterprise" and "Guangdong Province Specialized, Refined, Unique, and New Small and Medium-sized Enterprise" in China.
Qualifications and honors
"National High-tech Enterprise," "Guangdong Province Specialized and New Small and Medium-sized Enterprise," "Shenzhen Software Enterprise and High-growth Enterprise."
Development history
Focusing on golf for more than 25 years, embracing industry sentiments, and deepening product services.Enterprise scale:Greenjoy has 200 members and two majar R&D centers in Shenzhen and Changsha,with over 30% of core technicial personnel.
Market share
Over 300,000 users, 540+ Indoor Golf Club, 160+ flagship showrooms, 8,000+ globally connected devices, selling well for many years at home and abroad, leading in sales volume.
Designated golf simulator for professional golfers and events:
Endorsed by the world's top female golfer, Feng Shanshan, as the official simulator for the 2020-2023 China LPGA Tour, 2020-2022 Guangdong Tour,2014-2023 VOLVO China Open, 2021 Buick China Junior Championship,2019 Foshan Open,and 2014-2015 BMW Masters.
Adress:
26 Floor, Building 11A, 16 Keji South Rd, Yuehai St, Shenzhen