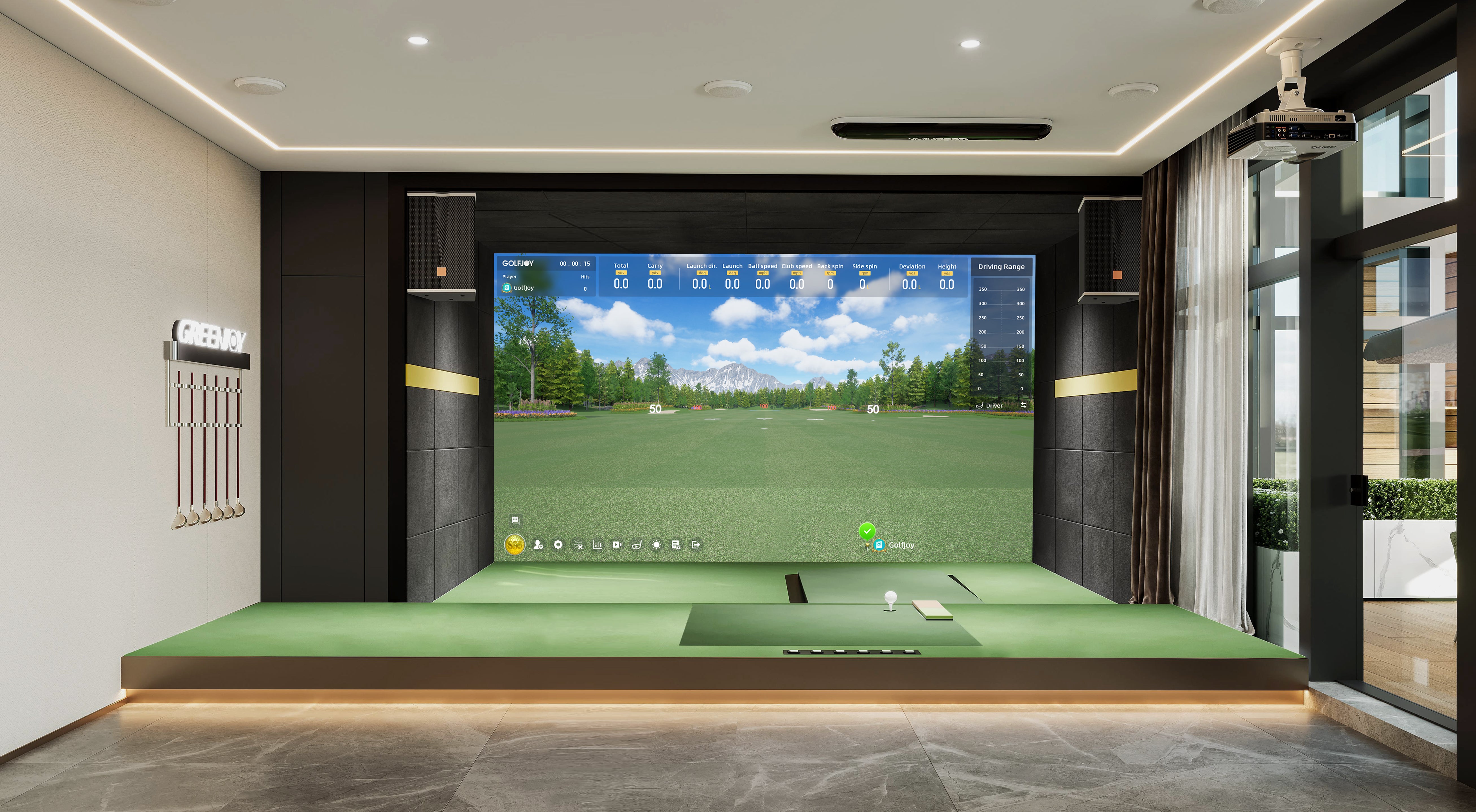 Indoor Golf Simulators Industry Leader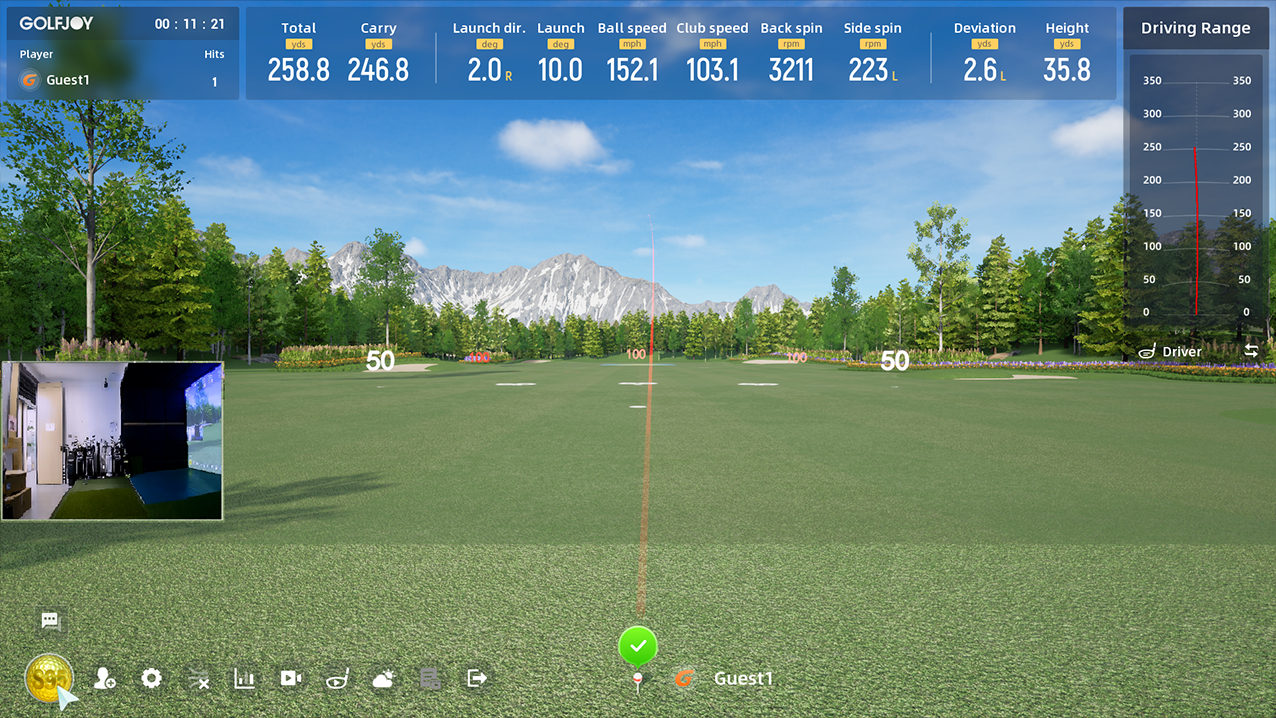 GolfJoy offers all the data you need, including 15 precise ball and club data points and real-time 3D trajectory analysis.
Unmatched 4K graphics that provide a lifelike and immersive experience, with visuals that almost match reality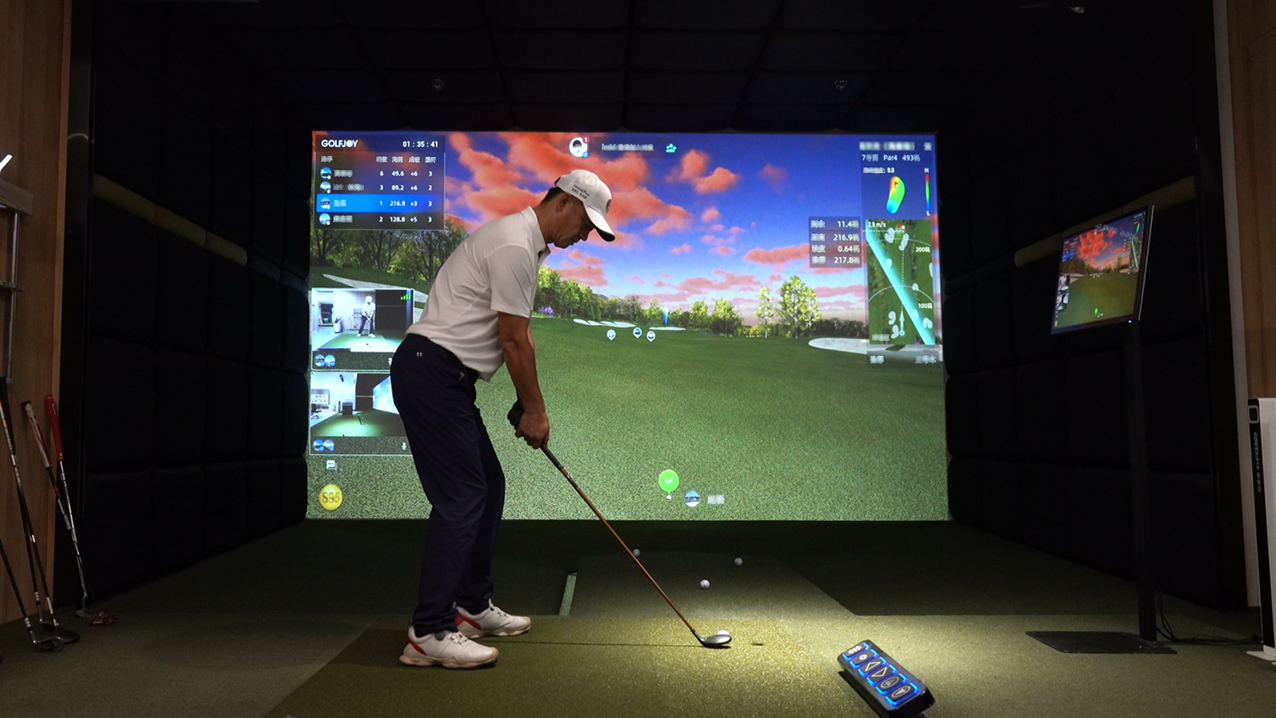 The world's strongest online match-making system that allows real-time matches with friends from around the globe.
A unique putting system that is unparalleled in the industry
Launch Monitor
GolfJoy launch monitor can accurately measure data, helping players better understand the ball and club data, thus improving your golf skills
About Us
GolfJoy is a premium sub-brand of GreenJoy Technology Co., Ltd., a leading company in China's thriving golf industry. With a rich history of over 25 years in the golf industry, GreenJoy originally specialized in manufacturing high-quality driving range equipment and construction services. In 2012, GreenJoy Technology Co., Ltd. was established with a dedicated focus on indoor golf technology research and development, as well as hardware and software applications for indoor golf simulators.

At GolfJoy, we offer premium launch monitors and golf simulators, with advanced technology for superior accuracy and performance. Our products are designed for discerning golfers who demand the best.