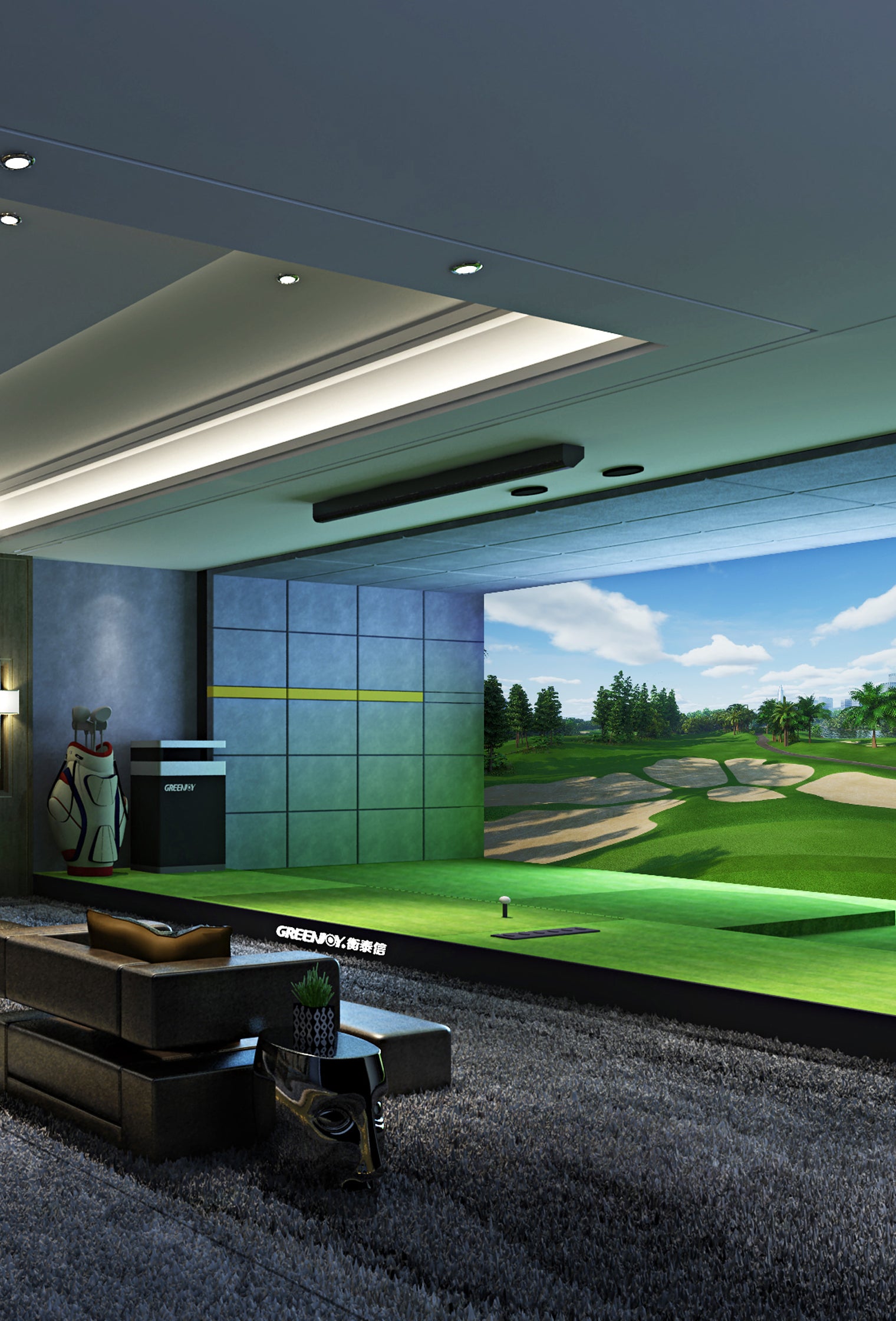 APEX C2 Golf Simulator Suite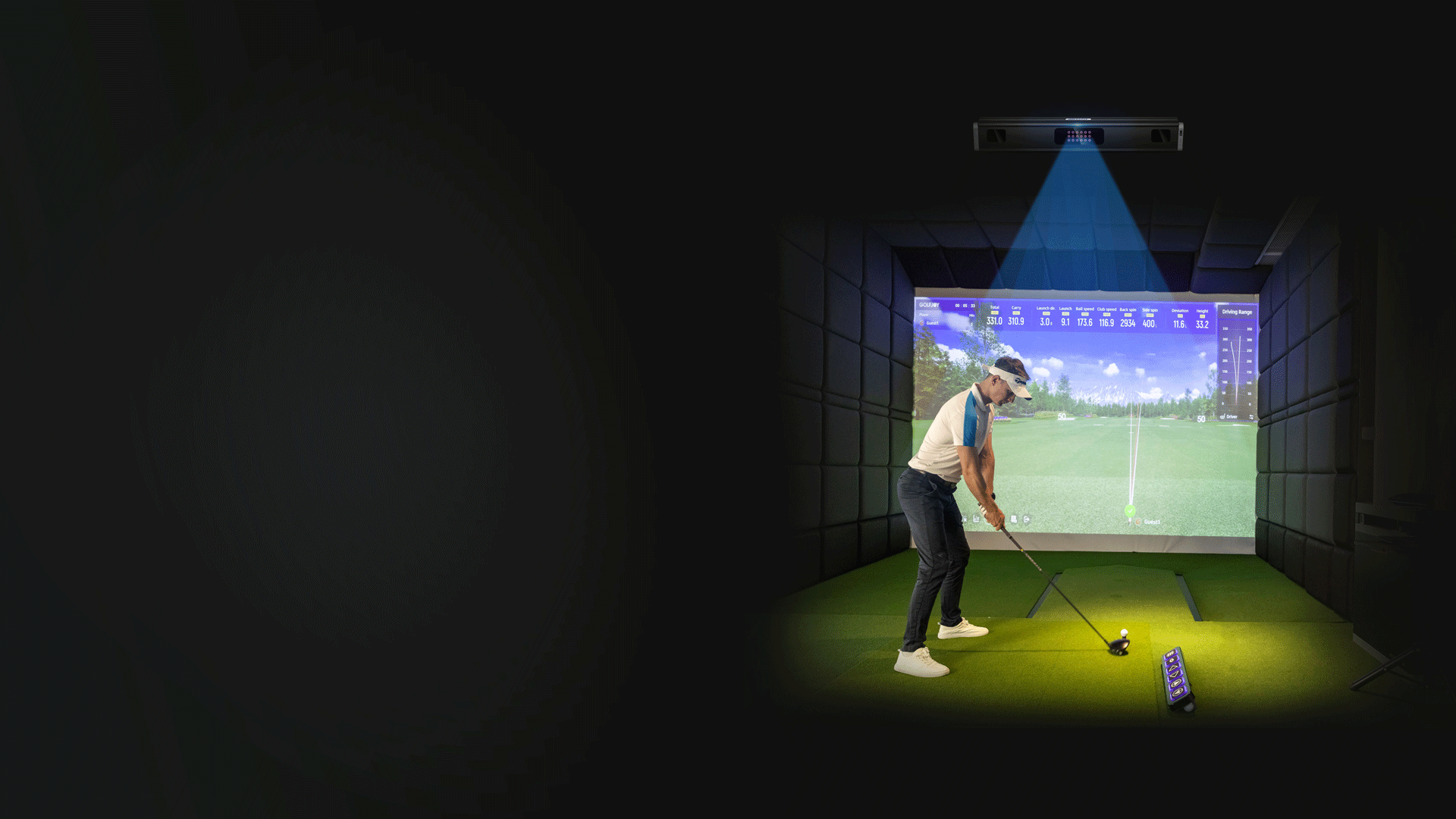 GSV Overhead Hight Speed Launch Monitor
● Launch monitor which was independently designed by Greenjoy supports both left and right hands ● The minimumframe rate is ≥4500fps, farexceeding than the standard.● The computation time and detection delay time are both less than 0.5 s, Truly achieving a detection accuracy of over 99%. ● The intelligent putting system is patented and can 100% realistically restore the green.● The unique screen hanging process ensures a stable hitting experience and a better overall experience.
Learn More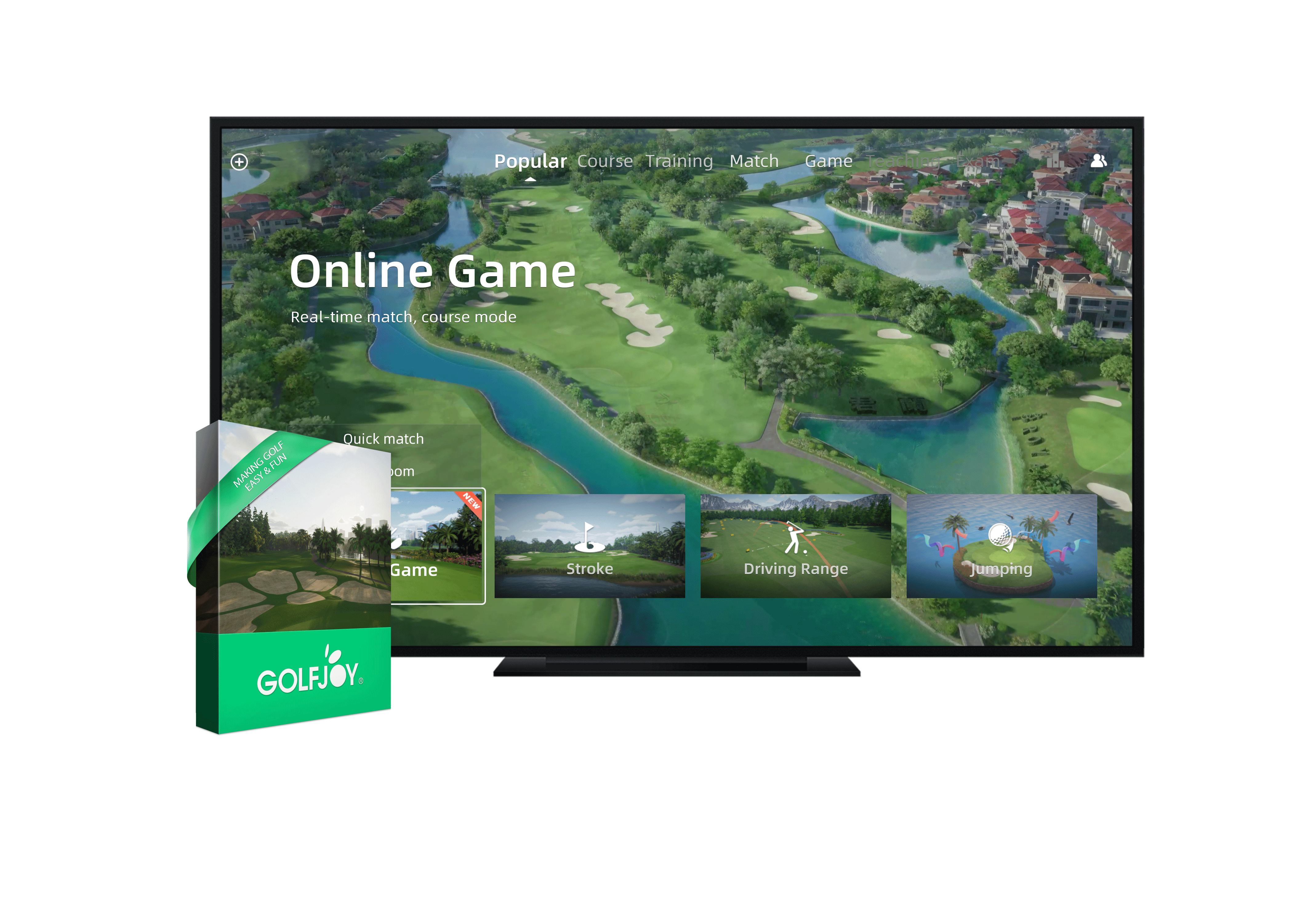 GOLFJOY SOFTWARE
Golfjoy simulator software, with golf course, training, real-time match, games, four cutting-edge content section.Applying Unreal Regine Four and invite the world-renowned design team to customize the software interface,with provide meaningful and valuable information for users. With 4K 60fps HDR, the course scene is lifelike.
Learn More
GREENJOY SOFTWARE
Greenjoy Golf Game Software System is an independently developed comprehensive solution that features four major sections: real-time match, 3D course mode, driving range and entertainment game mode. 
Learn More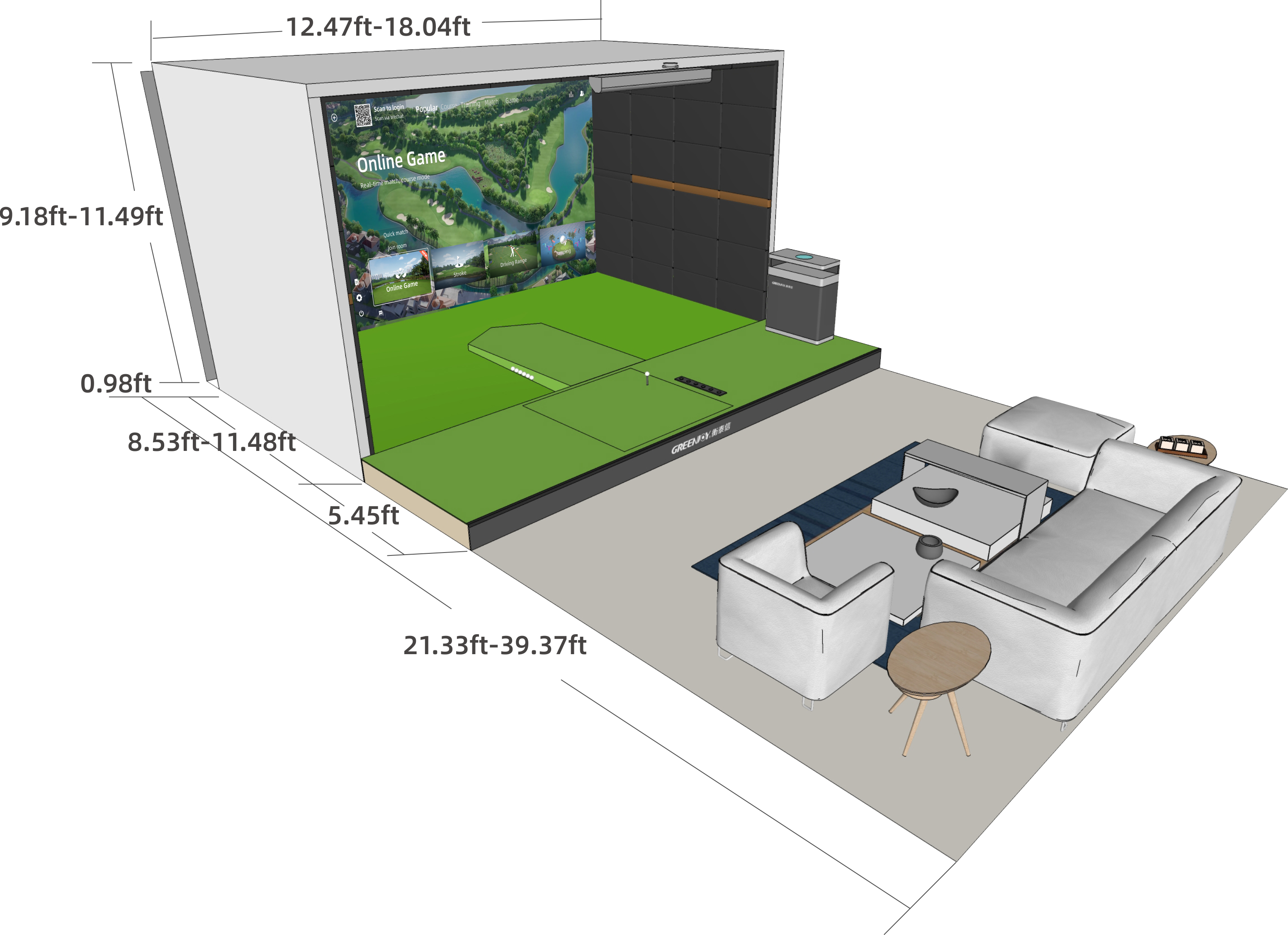 Product structure and installations dimension:
Minimum:21.3ft(L)*12.5ft(W)*9.2ft(H)
Standard:26.3ft(L)*17.8ft(W)*10.2ft(H)
Comfort:39.4ft(L)*18.1ft(W)*11.5ft(H)
CASE: